No matter the location, Percheron is dedicated to providing a safe work environment.
Percheron is committed to a continuous cycle of identifying, planning, evaluating, acting upon, and reviewing the health and safety risks which may be found where our employees perform their outstanding work.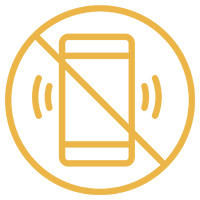 We will drive undistracted.

We will use appropriate Personal Protective Equipment (PPE) at all times.

We will report all incidents and near misses timely and accurately.
We will conduct daily Job Safety Analysis (JSA).
We will take all necessary precaution when working remotely, meeting landowners, and will communicate with supervision all daily meetings & travel.

We will hold weekly safety meetings, begin all meetings with a Safety Moment, attend any client required safety meetings and training.
We will actively participate and promote the culture of Safety at Percheron and work to ensure that everyone returns home safety every day.
With this commitment in mind, the management team created an internal Percheron Safety Committee. The committee is made up of 10 total members, at least 1 from each department of the company. They meet monthly to review any previous incidents or near misses, develop internal employee training, implement companywide safety initiatives, and discuss client-related safety requirements. These members work behind the scenes and contribute to the development of a safety-first culture within the company.
Percheron has in place a comprehensive safety program. The program contains our policies and procedures, our plans and forms, and our codes of safe practice that we use to work toward providing a safe work environment. The intent of the safety program is to enhance and supplement the safety and health standards required by federal, state, and local laws, and to enhance and supplement the health and safety standards required by contracts to which Percheron is a party. The program was developed in accordance with OSHA standards and with other rules and regulations where applicable.
Percheron reinforces its commitment to its safety mission by the incorporation of a performance evaluation standard in the annual performance evaluation of employees.
---

When a hazard is found by OSHA, each employer on the job is tagged as either creating, exposing, correcting, or controlling. In fact, at times, an employer can be characterized as more than one type of employer. With so many different types of employer tags, it is important to understand each type so that you can have a plan for responding to hazards and keeping everyone on the job site safe.