Percheron promotes Jorge Lopez to Managing Director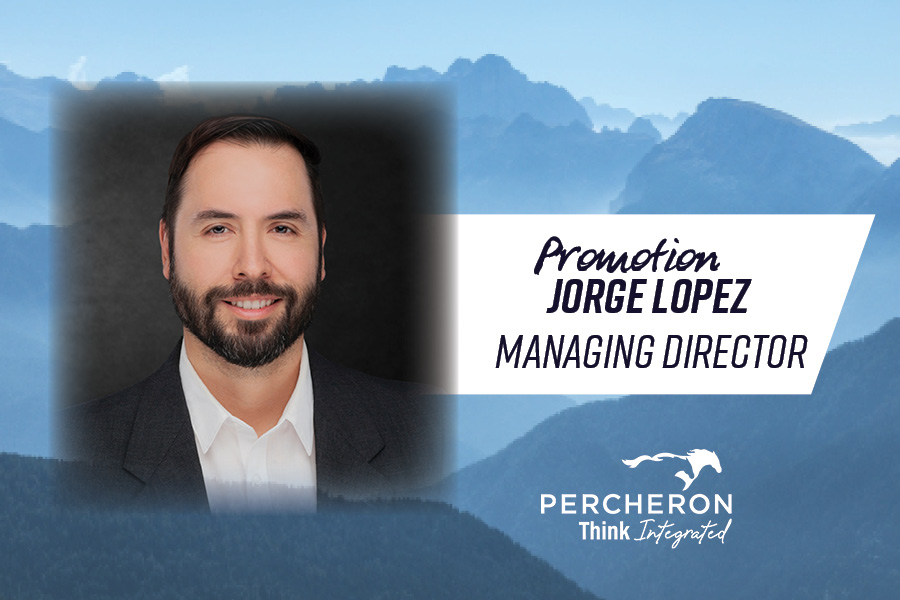 Katy, TX – September 22, 2023 – Percheron, LLC is pleased to announce the promotion of Jorge Lopez to Managing Director.
Jorge joined Percheron in 2018 and became Regional Manager over many right of way midstream and electric transmission projects in the Gulf Coast Region. Most recently, Jorge was the Program Manager for one of Percheron's largest electric transmission clients. His energy industry experience also includes oil and gas lease and mineral acquisitions, pooling/unitization, JOA's, title research, contract negotiations, and right of way acquisition for midstream and electric transmission.
"Jorge has become an integral member of the Percheron team and provides exceptional services to each of our clients," said Ana Rausch, Managing Partner. "We are pleased to promote him to Managing Director and I look forward to his continued success."
Jorge has a bachelor's degree from The University of Texas - RGV and is currently working to complete his MBA in Finance from the University of Houston. He received his RPL certification from the AAPL and is an active member of the IRWA.
By accepting you will be accessing a service provided by a third-party external to https://percheronllc.com/